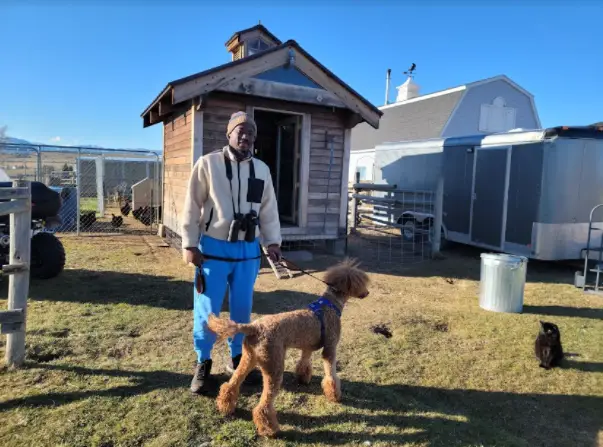 Hello Pet Lover,
Thank you for visiting this website. I am Dr. Charles Fawole.
I started this website as a 'pet project' to provide other pet lovers like myself with accurate and useful information about pets. Now, this site has grown to be my passion project.
I have been a pet lover all of my life.
My wife and I own an adorable red standard poodle named Sansa Maple. Check out my wife's website that is dedicated to poodles at BestPoodle.com. You will also find tons of adorable photos of Sansa Maple on the website. 🙂
Previously, I owned pet bunnies, hamsters, and roosters.
In addition to my knowledge of animals, I use my expertise in scientific research, statistics, and data science to help educate and inform other pets lovers on pet matters.
I hope that you will find the contents on this website very useful.
If you will like to contact me, email me at dr_charles@petcalculator.com. You can also connect with me on Twitter @CharlesFawole or on LinkedIn here.
Looking forward to hearing from you.
resPETfully,

Charles Fawole, Ph.D.