Last Updated: Oct 26, 2022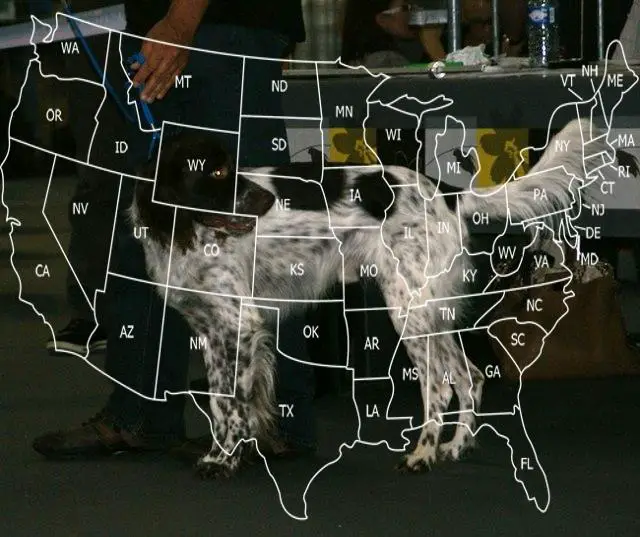 Have you been admiring the French Spaniel hoping to add one to your family someday? And are you now ready to embark on the new and exciting journey of being a French Spaniel puppy parent?
To help you on your quest to get the French Spaniel puppy of your dreams, we have researched well-established breeders that breed French Spaniel puppies.
DISCLAIMER: None of these breeders paid us to list them. Also, do your own research before picking a breeder.
Also we have included the price that each breeder charges for his or her puppy, if the price information is available.
However, do not shun a breeder just because the breeder sells French Spaniel puppies for a higher price. Some breeders charge higher prices for their puppies simply because they invest more money to raise the best French Spaniel puppies.
To find out how much French Spaniel cost in different US states, and to estimate how much you can expect to pay for the French Spaniel puppy, check out our article on the price of French Spaniel.
Please, when buying a puppy, make sure you do your due diligence to avoid buying a puppy from a puppy mill. Puppy mills breed puppies in large numbers in bad living conditions for the puppies. Puppy mill owners do not care about the puppies. They only care about making money selling puppies.
Genuine breeders care more about making healthy puppies than making money. When looking for a breeder, choose a well-established breeder that has been breeding puppies for a long time. Breeders that have been breeding puppies for a long time are more trustworthy. These breeders breed puppies for the love of dogs, and not to make money.
Also, never buy a French Spaniel puppy without visiting the kennel where the French Spaniel puppy was raised to make sure the puppy was raised in a healthy environment. And never buy a puppy from a breeder that won`t let you meet one or both of the puppy`s parents (at least, see the puppy`s mom). The aforementioned are some of the ways you could avoid buying a puppy from a puppy mill.
If you cannot find a reputable French Spaniel breeder in your US state, you can pick a breeder in another state that is close to you. Most breeders know how to safely ship puppies across state lines, provided that you and the breeder are willing to work together on the shipping terms and conditions.
Also, see our French Spaniel puppy growth predictor here.
You can learn about the best dog foods for your French Spaniel puppy here.
Quick Links: Table of Contents
For a list of breeders of other dog breeds, check out the page for the list of all puppy breeders.
French Spaniel Breeders in Indiana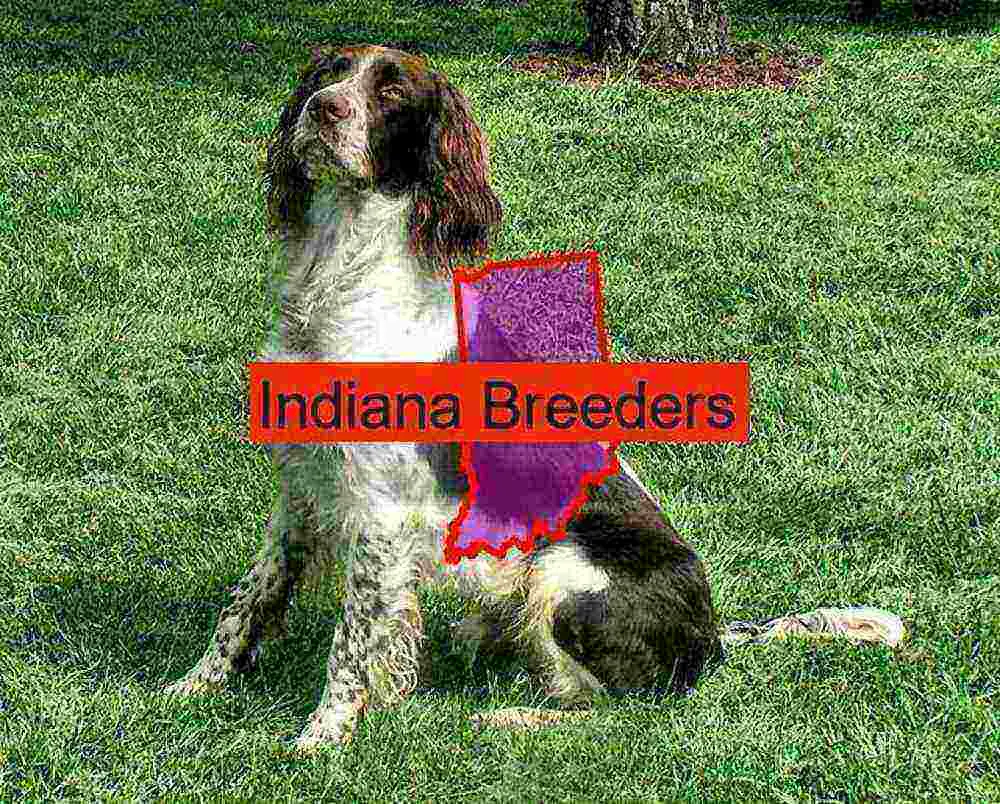 Breeder Location City: Ligonier, Indiana
Breeder Zip Code: 46767

Puppy Price: Check with breeder

Number of puppies available at time of publication: 0 puppies available.
Check with the breeder for up-to-date information on puppy availability.

Phone: 2605857477

e-mail: woodlandfamilypets@gmail.com

Years of Breeding Experience: 18 years (Since July, 2004)

Breeder Website: website
Also, see our list of top dog rescues in Indiana.
Conclusion on French Spaniel Breeders
The French Spaniel is a great dog breed to own. However, when looking for a puppy from a breeder, we recommend that you do your due diligence. Do not just jump into buying a puppy from a breeder. Take your time to research the breeder.
One good way to research a puppy is to go on a breeder`s social media page or Facebook group (most reputable breeders have social media pages for their French Spaniel breeding business), and see how their puppies are doing with their current owners. You can even connect with other owners on social media to learn about their experience with the breeder`s puppy. Ask about the puppy`s temperament and health.
Also, when buying a puppy from a breeder, make sure you ask the breeder to provide you with a health warranty for the puppy and make sure that the breeder has screened the puppy or the puppy`s parents for genetic health defects.
We wish you the best of luck as you are about to embark on the beautiful journey of owning a French Spaniel!